Worldwide Express (overseas courier)
In recent years, international marriage and expansion of businesses overseas, among other things, have led to an increase in numbers of people moving or transferring overseas, and returning home. In most cases, goods are moved by sea.
However, although costs have come down somewhat, it can still be slow and costly, as well as requiring a lot of paperwork.
For customers wanting to send only a small amount of cargo (say 5-10 boxes) or a single package home, we can now offer a swift and safe alternative by air to more than 200 countries and regions around the world.
Advantages
1. Send to your destination in the shortest possible time. (For example, a shipment to the USA, delivered to us on Monday could depart on Friday).
2. Tracking be done easily. (In the same way as national courier services, the current status can be found by entering the AWB number on the tracking website).
3. We are available to help if necessary.
4. Documents are prepared by us, so the procedure is very simple.
5. You do not need documents such as a visa or passport copy as you do with a shipping service.
Flow of air mail export
1 Application for customer cargo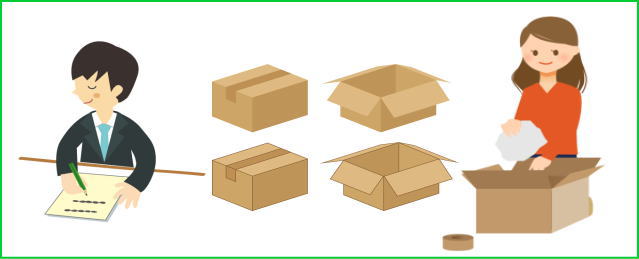 ⇒ Send the necessary documents
⇒ Decide the take-off date
⇒ Have the customer pack the goods and make a list (If you need packing materials, you can purchase them from us)

2 Acceptance and delivery of customer cargo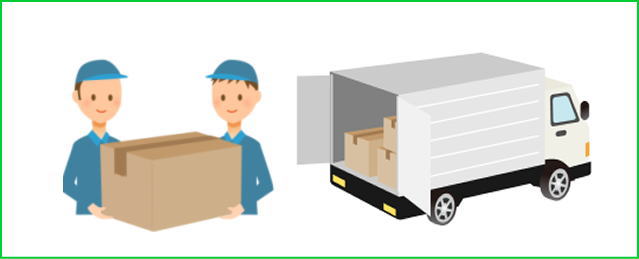 ⇒ Pick up and carry to airport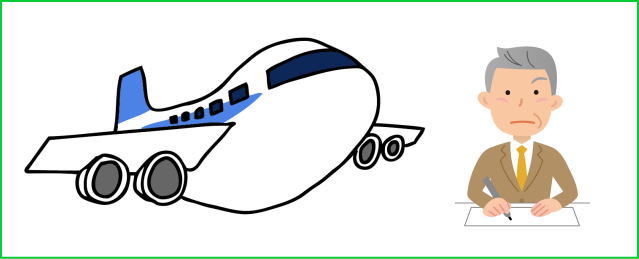 ⇒ Customs clearance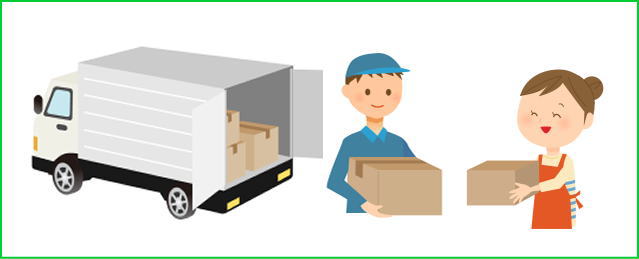 ⇒ Delivery to destination
【reference】
1) The cardboard size (when using our box) is shown below.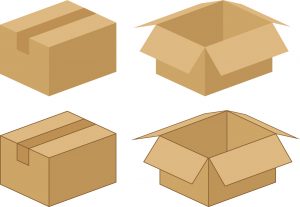 ■ Kanto, Hokuriku, Hokkaido:
 S 49 × 34 × 34cm
 M 49 × 49 × 46cm
■ Chubu, Kansai:
 S 46 × 35 × 30cm
 M 51 × 47 × 46cm


2)Example of cargo tracking.
The current status can be confirmed on the Internet as shown below.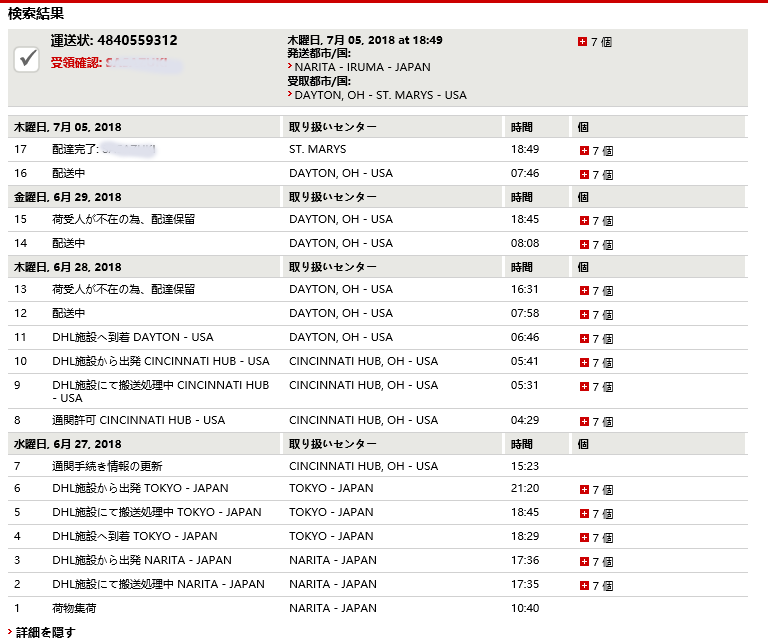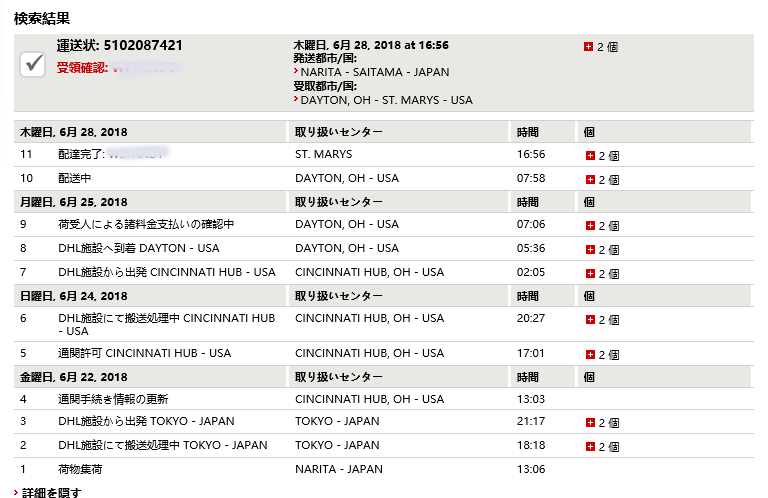 3)Notes on sending air freight
Air freight can be delivered quickly to sea transport, but there are some points to be noted to reduce any concern or difficulties. See also the notes on air cargo.